New York Employee's Lawyer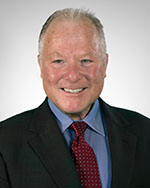 Steven Mitchell Sack, The Employee's Lawyer ® , has been enforcing the workplace rights of employees, executives and salespeople for over 42 years. Although employment law is complex and ever-changing, employees now have more legal rights than ever before. As an advocate, Mr. Sack strives to educate the workforce on their employee rights and how they may go about protecting those rights. A Phi Beta Kappa graduate at the State University of New York at Stony Brook and Boston College Law School, and the author of 20 books, Mr. Sack is driven to protect employees by providing invaluable job, career, and legal strategies.
Mr. Sack maintains a New York law practice under the philosophy that nothing is
more important than a client's needs. The law practice is devoted to severance
negotiations of terminated executives and employees, job discrimination lawsuits,
contract negotiations, representation of salespeople in breach-of-contract and
commission disputes, class action hour and wage litigation, and general labor
law. His comments on job issues have been reported in the Wall Street
Journal, Fortune, Newsday, the Daily News and the New York Post, and he has
appeared on Oprah, CNN, Fox News, and Good Day New York. Mr. Sack has
been interviewed by Forbes for numerous articles on discrimination-related
workplace matters.
Mr. Sack is the recipient of the prestigious Long Island Business
News Leadership in Law award in the Sole Practitioner category for several
years and, in 2021, was named as a Trailblazer in Employment Law by The
National Law Journal.
In a legal case decided in September 2015, Mr. Sack, with trial counsel Scott A.
Lucas, represented three women who were wrongfully terminated when their
employer discovered that they were pregnant, and obtained a $6.2 million jury
verdict in Bronx Supreme Court. Additionally, with Attorney Scott A. Lucas, Mr.
Sack obtained a favorable decision changing New York law for waiters who were
denied tips, thus making it harder for restaurants and caterers to keep gratuities
intended for their wait staff. The New York Court of Appeals case was Samiento
v. World Yacht, Inc. 10 N.Y.3d 70 (2008).
Mr. Sack is also an author, lecturer and former radio show host. This year, he is
releasing a new book FIRED! Protect Your Rights & FIGHT BACK If You're Terminated, Laid Off, Downsized, Restructured, Forced to Resign or Quit through his publishing company Legal Strategies Publications.
Watch Our Firm Video
EDUCATION & HONORS
Boston College Law School
Juris Doctor, 1979
Stony Brook University
B.A., 1976
Phi Beta Kappa, Magna Cum Laude
AUTHOR
The Employee Rights Handbook:
Effective Legal Strategies to Protect Your Job From Interview to Pink Slip 
(Legal Strategies Inc., 2010)
Sales Rep Strategies for Dealing with Principals Successfully (Third Edition)
(The Sales Reps Advisor, 2005)
The Lifetime Family Legal Guide Twenty First Century Edition
(Book-Of-The-Month Club, 2000)
The Employee Rights Handbook:
The Essential Guide for People on The Job
(Warner Books, 2000)
Getting Fired:
What to Do If You're Fired, Downsized, Laid off, Restructured, Discharged, Terminated, Or Forced to Resign
(Warner Books, 1999)
The Lifetime Family Legal Guide
(Prentice Hall Press, 1998)
The Working Woman's Legal Survival Guide:
Know Your Workplace Rights Before It's Too Late
(Prentice Hall Press, 1998)
The Lifetime Legal Guide
(Book-Of-The Month Club, 1996)
From Hiring to Firing:
The Legal Survival Guide For Employers in the 90's
(Legal Strategies Inc., 1995)
Legal Documents for Employers:
Sample Contracts, Forms & Checklists for Hiring, Firing, and Managing Workers
(Legal Strategies Inc., 1995)
Legal Documents for HR Professionals:
A Compendium of Sample Contracts, Forms & Checklists for Employment, Separation and Day-to-Day Operations
(Legal Strategies Inc., 1994)
The Hiring & Firing Book:
A Complete Legal Guide For Employers
(Legal Strategies Inc., 1993)
Dont Get Taken!
How to Avoid Common Consumer Rip-Offs
(Consumer Books, 1993)
The Employee Rights Handbook:
Answers to Legal Questions from Interview to Pink Slip
(Facts on File Inc., 1991)
Sales Rep Strategies for Dealing With Principals Successfully:
Negotiations, Contracts, Working Relationships & Terminations
(The Sales Reps Advisor, 1991)
Employment Law: A Printers Handbook
(NAPL, 1991)
NAPL Employee Handbook
(NAPL, 1988)
The Complete Legal Guide to Marriage, Divorce, Custody and Living Together
(McGraw-Hill Book Company, 1988)
Don't Get Taken!
A Preventive Legal Guide to Protect Your Home, Money, Family and Job
(McGraw-Hill Book Company, 1985)
The Salesperson's Legal Guide
(Prentice-Hall, 1981)
ADMISSIONS
Admitted to Practice Before:
United States Tax Court, 1982
Southern and Eastern District of Federal Courts, 1981
The New York Bar, October 1980
AFFILIATIONS
American Bar Association (Labor and Employment Division)
New York County Lawyer's Association
New York State Bar Association
Nassau Lawyers Association
GENERAL COUNSEL
Eastern Winter Sports Reps Association, Inc., (EWSRA) 2013
National Shoe Travelers, (NST) 2013
Eastern Outdoor Reps Association, (EORA) 2013
New England Apparel Club, (NEAC) 2003
Independent Professional Representative's Organization, (IPRO) 2002
The Food Service Group, Inc. 2001
MRC Members of the Specialty Equipment Market Association, (SEMA) 1999
Manufacturers Agents For The Food Service Industry, (MAFSI) 1996
National Association of General Merchandise Representatives, (NAGMR) 1995
Manufacturers Representatives of America, Inc., (MRA) 1995
National Ornament & Electrical Lights Christmas Association, Inc., (NOEL) 1995
Bureau of Wholesale Sales Representatives, (BWSR) 1995
National Association Division Seven Representatives, (NADS) 1993
Automotive Service Industry Association, (ASIA) 1992
United League of Toy Representative's Association, (ULTRA) 1992
Broker Management Council, (BMC) 1992
New England Chapter of the National Association of Electrical Representatives, (NEMRA) 1991
Natural Product Broker's Association, (NPBA) 1991
Eastern Outdoor Representatives Association, (EORA) 1990
United Association of Manufacturer's Reps, (UAMR) 1989
National Association of Independent Publishers Representatives, (NAIPR) 1988
Office Products Representative's Association, (OPRA) 1988
Labor Counsel, New York Manufacturer's Apparel Reps, (NYMAR) 1986
National Association of Printers and Lithographers, (NAPL) 1985
New York Boot & Shoe Traveler's Association, (B&STA) 1982
MEDIA APPEARANCES
The Oprah Winfrey Show, The Sally Jesse Raphael Show, CNBC's Smart Money, The Joe Franklin Show, People Are Talking, CNN News, Late Night America, AM Chicago and hundreds of appearances on radio talk shows throughout the U.S.
INTERVIEWS
The Wall Street Journal, The New York Times, Fortune, BusinessWeek, RIAs Alert, Sales & Marketing Management Magazine, Industrial Distribution Magazine, Sales Managers Bulletin and dozens of other business publications, newspapers, and newsletters.
ARBITRATOR
Served as a commercial arbitrator in breach of contract, entertainment and employment-related disputes for the American Arbitration Association from 1984-1996.
SEMINARS
Mr. Sack conducts corporate seminars for sales reps and companies throughout the U.S.
TRIAL STRATEGIST AND EXPERT WITNESS
Steven Mitchell Sack is engaged in this capacity by law firms throughout the U.S.
RADIO HOST
Hosted a nationally syndicated radio talk show Steven Sack, The Employee's Lawyer® on Sundays 9-12 p.m. eastern standard time through the i.e. america radio network from 1999-2004. Recently hosted a show on The Talk of New York (970 AM).
LEGAL CONSULTANT
Serves as a consultant to Findlaw.com, a leading legal internet web site and The Sales Rep Advisor, a monthly legal, financial and business newsletter.
LEGAL REFERRAL SERVICE
Has been accepted for panel membership and receives labor and employment referrals from the New York City Legal Referral Service since 1985.
Steven Mitchell Sack Attorney
70 E. 55th Street, 10th Floor, New York, NY 10022
(917) 371-8000 sms@stevensack.com